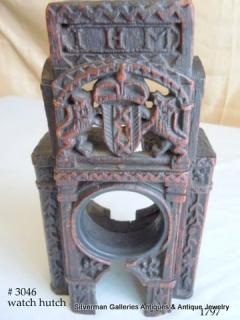 # 3046, front view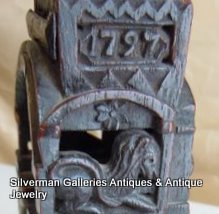 Date 1797, above Recumbent Lion, on one side. Height is 7" x 3-1/2" x 2-1/4".
In 1797, the watch was a prestigious possession, worn and displayed with pride by the owner. The watch hutch turns the watch into a clock, when the owner is not wearing it. (# 3046)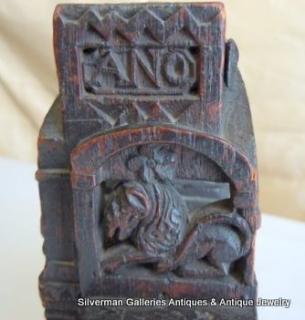 On the other side, " A N O" above another recumbent lion.
Each lion is crowned with a single alpine flower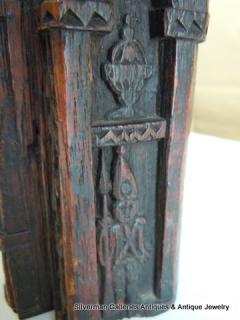 Soldier below a neoclassical urn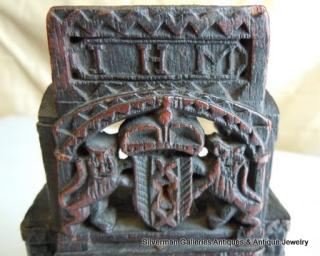 Initials : " I H M "
above shield flanked by rampant lion and another animal (bear ?) ... possibly the arms of a principality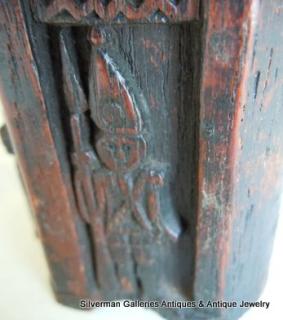 Hessian (?) soldier